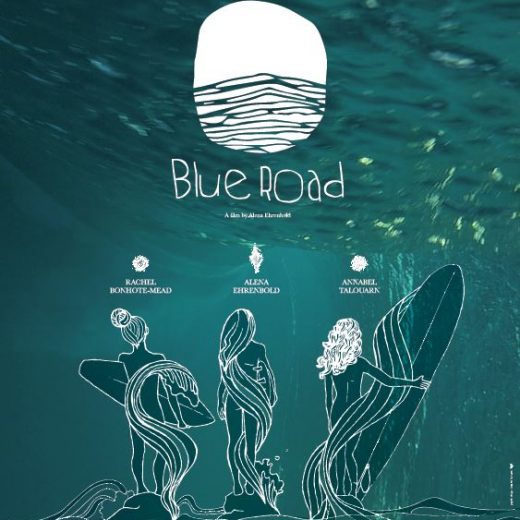 Saturday Screening 2 : 3PM
$15.00
In stock
Description
Anouk at Rainbow
Australia 2017 | DSLR 3.12MIN
Director(s): Peter Pascoe
Language: English
Synopsis:
A dreamy afternoon at Rainbow, surfing by Anouk Corolleur – a section in the upcoming Atmosea movie I am putting together.
SEALONE
Italy 2017 | 4HD 6.41MIN
Director(s): Luca Merli
Language: English
Synopsis:
SEALONE A story of a dream mixed with reality We went wandering in Sri Lanka with stylish Seea babes Lola Mignot, Karina Rozunko, Sierra Lerback and Luki O'Keefe, we lived boundless and free, open hearted and with an open mind to the new world. Water of the Indian Ocean has been our primordial element healing all wounds and creating a magical and beneficial effects.
Lumiére
USA / Tahiti 2017 | MP4 17.17MIN
Director(s): Tay Steele
Language: English
Synopsis:
From Hawaii to Tahiti, Lumiére takes us behind the lens of North Shore photographer Amber Mozo, to find what the ocean gives to her in spite of what it took away. Lumiére is an emotional distillation of the story of Amber Mozo, daughter of iconic North Shore photographer Jon Mozo, who passed away from head injuries sustained photographing Pipeline when Amber was just 9 years old.
Blue Road – AUSTRALIAN PREMIERE
Switzerland 2017 | 4K/HD 44MIN
Director(s): Alena Ehrenbold
Language: English / French / Swiss German
Synopsis:
Searching the answers to questions of life, the three surfers Annabel, Rachel and Alena embark on a lifetime adventure to Hawaii – the birthplace of surfing. Blue Road tells the story of Rachel, an Australian surfer who decided to follow her family roots and to live surrounded by mountains despite her passion for surfing. The story of Annabel, a French girl who gave up her professional surfing career and the travelling that comes with it, to return to her cold, silent home in the north of France to follow another passion – drawing. And Alena's story, who grew up in a landlocked country, but chose to leave her home and her job to dedicate her life to the ocean. But did they make the right choice? Blue Road is a movie about the pursuit of happiness and poses the question, which role passion should play in life. Through the different lives of the three protagonists and their common adventure this documentary offers an authentic vision of women's surfing today!
Blue Road Surf Film // Trailer from Blue Road Surf Film on Vimeo.